Sexually transmitted infections (STIs) are on the rise. High-risk groups include young adults and senior citizens. Accurate testing is essential for the detection of STIs. Treatment is becoming more difficult as pathogen resistance grows, so decreasing the risk of infection is vital. Lifestyle habits and other factors can further increase the risk of STI and bacterial vaginosis. While not all STIs have human studies that support natural treatment, several common infections do, and natural supports can help improve the vaginal microbiome, improving resistance to infection.
Join us for this CE webinar that will review risk factors, test options, and conventional pharmaceutical and natural approaches to STI treatment.
The webinar will cover:
The prevalence and risk factors for common STIs.
Common testing methods: urine PCR, culture, and serum.
Action steps for positive results and necessary conventional treatments.
Evidence-based natural supports and strategies for risk reduction.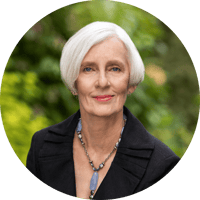 Dr. Andrea Gruszecki, ND​
Dr. Andrea Gruszecki received her Doctorate in Naturopathy from Southwest College of Naturopathic Medicine (SWCNM). As a practicing ND, she worked with a variety of patients and has pursued additional studies to ensure the skills necessary to treat the "whole person" using nutrition, physical therapies, education, and mind-body therapies. Her experiences in private practice evolved into an inclusive model of medicine for use by conventional and CAM providers, designed to allow cross-specialty communication among health care providers. She has presented continuing medical education on a variety of subjects, including the gut microbiome, methylation, neurotransmitters, and toxic exposures.
Dr. Gruszecki serves as a clinical consultant for US BioTek Laboratories, writing, researching, and presenting interpretations and information on a variety of health-related subjects. She draws upon years of experience and the latest research during her consultations and is often able to provide novel insights for clinicians.
​